GMC Yukon XL Denali 9900 km: Weathertech Floor Liner
On Thursday I went down to Point Roberts to pick up some Weathertech Floor Liners for our 2007 GMC Yukon XL Denali. For years I've read about how good they were, but I was always to lazy to order them. I usually ended up buying all-weather mats from the dealership instead. This time, I thought I would break tradition and go ahead and order them online.
I choose the floor
liners
(vs the mats) because the liners have a lip which I think is going to give better protection when the weather turns really muddy and slushy. I am so...

...glad that I bought them. The fit is perfect and the entire passenger compartment is now protected, including the area under the 2nd row bench.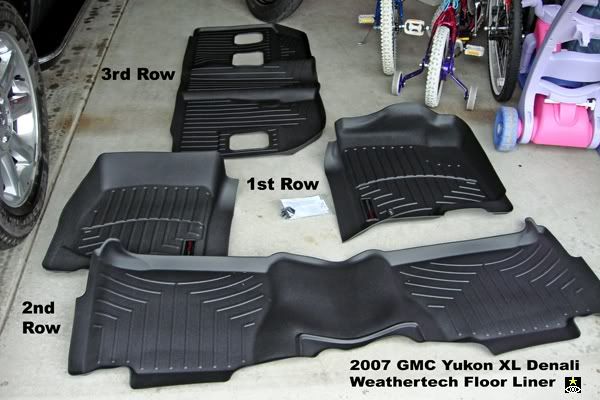 In fact, they offer so much protection in the front row that they partially cover the "Denali" door sills. Oh well, I don't mind because I don't look down there that much anyway :0)